Description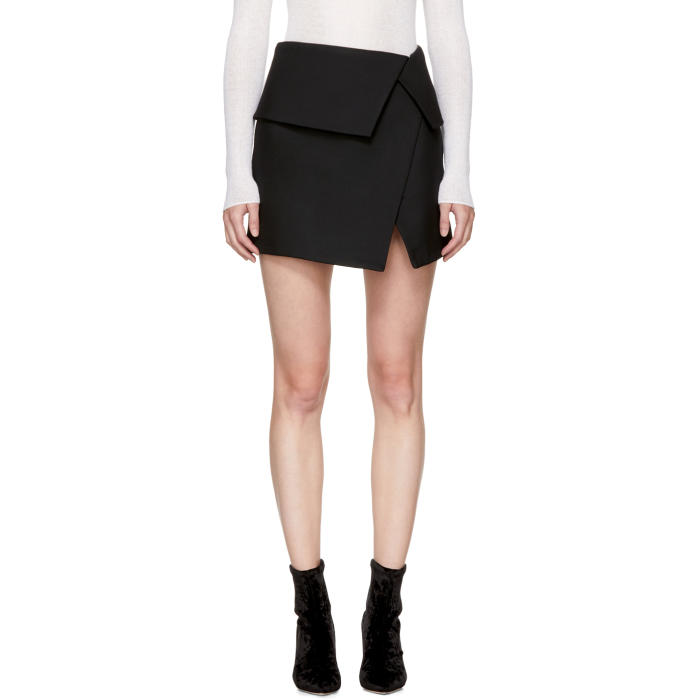 Slim-fit wool wrap-style miniskirt in black. Asymmetric construction. Foldover overlay at waist. Offset vent at front hem. Exposed zip closure at back. Fully lined. Gold-tone hardware. Tonal stitching. Colour: Black.
Retailer: SSENSE.com
Sale Price (AUD): $1535.00 $844.00*
*Prices are quoted in Australian dollars and are subject to change by the retailer
About SSENSE
Established in 2003 and headquartered in the vibrant city of Montreal (QC), SSENSE is a pioneering international fashion platform known for its exclusive original content and a curated selection of over 400 fashion and luxury brands for men and women. SSENSE boasts a selection of carefully curated runway and high-street fashions from designers such as Saint Laurent, Gucci, Prada, Acne Studios, Marc Jacobs, Givenchy, Lanvin, Alexander Wang, Off-White, Yeezy and more.
SSENSE guarantees the authenticity of every product we stock. Certain items may also include the designer's own proof of authenticity, such as an authenticity card, dust bag, etc.